Earning Gems in Clash of Clans
Posted on February 18, 2017 in Clash of Clans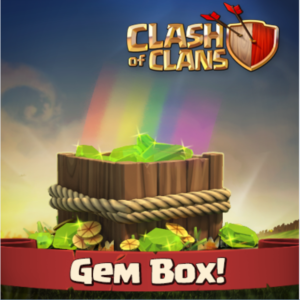 Have you found yourself playing the Clash of Clans game yet? Clash of Clans is a mobile game that has gained in popularity where you attack other players and build your own village. Gems are one of the currencies in the game and are essential for helping to build some of the buildings that are important to the game. Gems can also be used to produce things faster, but if you're trying to save them for the buildings, you should avoid spending them this way. Coming across the gems can be difficult, thanks to the developers wanting you to purchase them from the cash store instead, but there are ways you can find them without spending real money. Below are ways for you to find the gems you need.
Locate rocks and plants within your village: You will need the obstacles removed to build within the village at the spot. When you first start, you will find around forty objects to remove in the village. It costs Elixir to remove plants and Gold to remove rocks.
Remove obstacles in the village: You will be rewarded Gems when you remove an obstacle. There is a predetermined amount you receive, between 0 and 6. The pattern can help you determine how many gems you will receive.
Allow space for the plants to grow: Every eight hours, the plants will regrow. You can remove them each time to earn more Gems. If their space is used for something else, though, they will not grow back. You have to provide the plant an extra tile of space around its perimeter for it to grow, so the eight tiles surrounding it must be empty as well.
Earning the achievement: You can earn an achievement when you clear the obstacles from your village. You can earn five Gems by clearing five obstacles. You can earn ten Gems by removing fifty obstacles, and earn twenty gems by removing five hundred obstacles.
As you can see, there are ways you can earn the Gems you need simply. There is really no reason to spend real money in the game to advance.